Being a parent oftentimes means that you give up having fun, adult plans of your own in order to go to kid-centric events. But what if there were activities in your area that both you and your child would enjoy?
There are! With you in mind, we've rounded up 5 events happening in and around St. Louis that parents will want to take their kids to.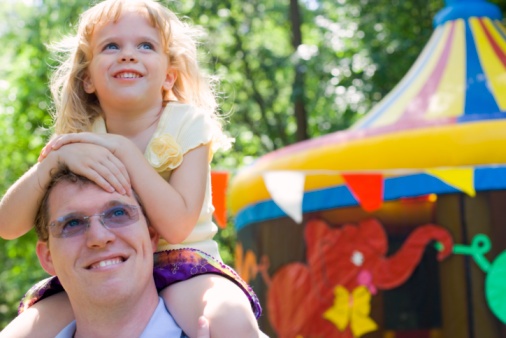 When: 6 p.m. on January 13
Where: Ballpark Village in St. Louis (an indoor event)
Price: Free
OK, OK, so this one is technically categorized as a kids' event. But honestly, who doesn't like minions?
Ballpark Village is in the middle of its family-friendly movie night series and offers an entirely free experience. At 5 p.m., attendees can participate in movie-related activities. Free bags of popcorn are also provided in exchange for filled out data cards.
When: January 15-16
Where: January 15 – Moonrise Hotel; January 16 – The Delmar Loop Neighborhood in St. Louis
Price: Free (Saturday activities)
From 7-11 p.m. on January 15, the Snow Ball takes place at the Moonrise Hotel. The iciest-dressed couple will be named Ice King and Queen. Ice carving demos, stilt walkers, fire performers and more will be in attendance the next day. Note that the majority of Saturday's activities are held outdoors, so dress warmly!
When: February 5-6
Where: Family Arena in St. Charles
Price: See ticket info here
The tour is the largest indoor motocross tour in the U.S. and is packed with action and adrenaline! Flips, jumps, lasers and lights and a country music artist performance are all part of the experience. A child gets free admission with one paid upper-level, general admission adult ticket on Friday night.
When: February 6
Where: L'École Culinaire – St. Louis Campus
Price: $50
The cooking school offers monthly classes for children (prices vary by month, too). The February class is "Chocolate Basics" – just in time for your child to help you make some sweet treats for Valentine's Day! But after eating the sweets, remember to drink some water!
When: Public Sessions every day
Where: Creve Coeur Ice Arena in Dielmann Recreation Complex
Price: $3 for residents, $5 for nonresidents (Skate rental is $2 for everyone)
The Ice Arena is open year-round and is a fun, winter activity for all ages. In addition to Public Sessions, multiple classes are offered for kids and adults alike.
We hope that your entire family enjoys these activities and this winter season!