We love our patients! We really do. Each of our doctors studied two additional years so they could specialize in pediatric dentistry. They know the key to long-lasting dental health starts at an early age, which is why they are so passionate about helping their patients take care of their beautiful smiles.
The doctors' main goal is to make sure their patients are comfortable, a task they don't take lightly knowing that a trip to the dentist (especially that first one) can be intimidating. This can be especially true for children with special needs, and our staff is particularly attentive to these situations.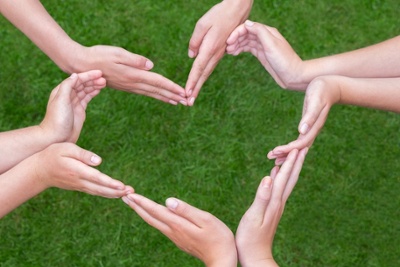 Proper dental care is crucial for all children (and adults).
One challenge many parents of special needs children face is having the time to get to the dentist. We are aware of the extra care needed when treating a child with special needs and often times, getting to the dentist isn't a priority.
In all actuality, maintaining proper dental care is even more important for special needs children, as they are even more likely to encounter dental problems during their developmental years. Certain disabilities can leave your child prone to crowding, misalignment, or malformation, all of which need to be monitored and regularly cared for to prevent larger issues down the road.
Our doctors have many years of experience in treating children with physical and behavioral disabilities, so you can rest assured your child will be getting the best dental care.
We're here to help!
We aim to provide excellent dental care in an environment your child will enjoy. Believe it or not, most of our patients actually look forward to going to the dentist! You can read some of our testimonials on our website, or stop by our Facebook page for even more feedback from our fantastic patients!
Our priority is to ensure you and your child feel as comfortable as possible and they get the care they need. We know that you, as a parent, probably have questions regarding your child's dental health. We are here to answer them! Give us a call anytime and we'd be happy to help!
Creve Coeur Office – 314-567-1122           St. Charles Office – 636-946-5225