Choosing a dentist for your child can be a difficult process. A lot of parents have a hard time making that choice for a number of reasons. They know the idea of the dentist can be intimidating, and they want their child to receive the best care in a comfortable setting.
For this reason, many parents elect to take their child to their own dentist. It is someone they trust and have an established relationship with, so they feel comfortable bringing their little one too.
This is perfectly fine if you choose to do so, as your dentist is fully capable of providing your child with the care and attention they need. So why choose a pediatric dentist, then?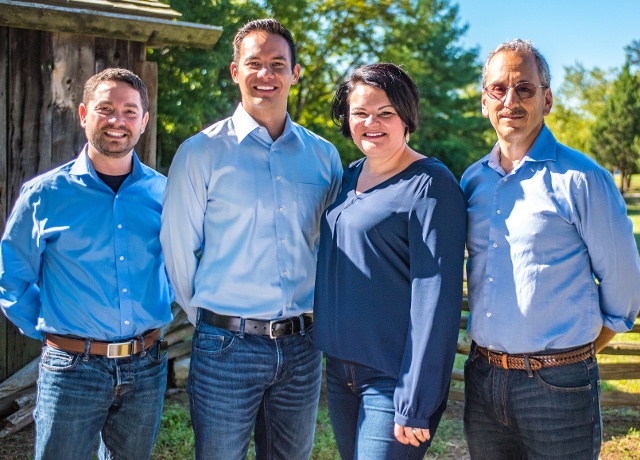 They are specialized in children's care.
Each of our dentists completed two additional years of study after earning their dental degrees to focus on treating children. The extra training allows them to focus on the specific issues children commonly face, as well as monitoring and maintaining your child's teeth as they develop.
Another, sometimes overlooked, benefit of pediatric training is that our dentists are experienced in dealing with your child's temperament. Kids can be intimidated and scared about going to the dentist, and our dentists are trained to do what it takes to make your child feel comfortable and even enjoy going to the dentist!
They have a child-friendly environment.
You might not think about it, but you probably wouldn't say that your dentist's office is "inviting." We are use to going to the dentist, as we know what to expect. But if your child has never been to the dentist before, you can imagine what a difference it might make to him or her.
Both of our offices are completely focused on your children. Our bright and colorful atmosphere is a welcoming sight that is sure to put your child at ease. You are also welcome to stay with your child for the duration of his or her visit. We understand that some children would prefer their parent by their side, and we welcome and encourage you to join them if you so please.
Schedule your appointment today!
Give us a call to schedule your child's visit! If this will be your child's first visit, you can read more about what to expect here. We look forward to meeting you and your little one!
Creve Coeur Office – 314-567-1122           St. Charles Office – 636-946-5225